Transportation is the next barrier in India's fight against global warming. Electric vehicles may help with that and assist in reducing oil imports, conserving foreign exchange, allowing reduced carbon emissions, and helping achieve India's goal of carbon -neutrality.
Last year, sales of electric vehicles in India jumped to 14,800 units, indicating that impetus is building in this important potential market of 1.4 billion people.
Moreover, the country's electric car registrations have been rising every month. Electric vehicles are now available in India from major automakers; let's look at the best options.
1. Tata Nexon EV
It is an electric sub-4m 5-seater SUV equipped with a permanent magnet engine that delivers 127bhp and 245Nm of torque. A 30.2kWh T-shaped battery pack provides electricity to the motor. The battery pack also meets the IP 67 standard, which means it can withstand water for up to one metre.
The electric engine and battery pack are also covered by an 8-year or 1 60,000 kilometre warranty. It has a driving range of roughly 312 kilometres. The EV can be charged from 0 to 80 percent in 60 minutes using a fast DC charger. On the other hand, it takes 8 hours to charge from 20% to 80% using the regular home charger.
It can travel at a top speed of 120 km/h. With a starting price of Rs.13.99 lakh, the Nexon EV would make logical sense to buyers.
2. MG ZS EV
This electric 5-seater has been upgraded to stay ahead of the competition. MG Motors has improved the range of the ZS EV for 2022. The MG ZS EV boasts a new 50.3 kWh battery paired with a Permanent Magnet Synchronous Motor capable of 176 horsepower and 280 Newton metres.
The MG ZS EV promises a more extended range of 461 kilometres with this upgraded battery and more power. In just 50 minutes, a DC fast charger can charge up to 80% of its capacity. A regular home charger would need an overnight charge to get to 100% from zero.
The MG ZS EV comes in two variants. The Excite, the entry-level edition, and the Exclusive cost Rs.25.88 lakh.
3. Hyundai Kona Electric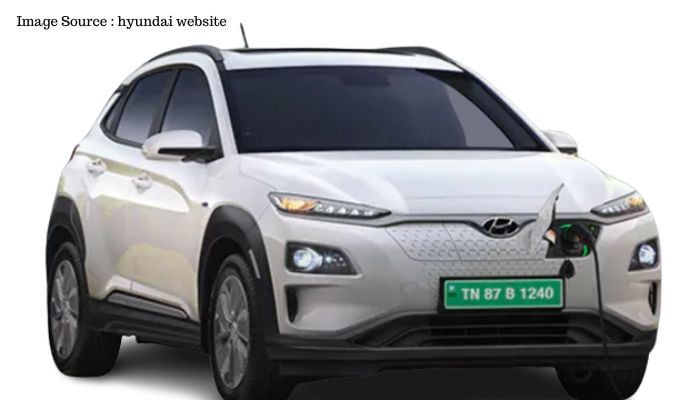 The Hyundai Kona Electric is driven by a Permanent Magnet Synchronous Motor that generates 134 horsepower and 395 Nm of torque and is fed by a 39.2kWh Li-ion battery pack that is liquid-cooled. In 9.7 seconds, it can sprint from 0 to 100 kilometres per hour.
The kilometre range of the Hyundai Kona Electric for both models is 452 kilometres on a single charge. The battery can be charged to 80% in 57 minutes with the 50kW fast charger. A full charge takes 6 hours 10 minutes with the 7.2kW AC wall-box charger for residential setup. It also includes a compact, portable 2.8kW charger that can be plugged into any standard wall outlet to charge up the Kona Electric in roughly 19 hours.
The Hyundai Kona Electric is priced between Rs.23.77 lakh and Rs.24.96 lakh.
4. Tata Tigor EV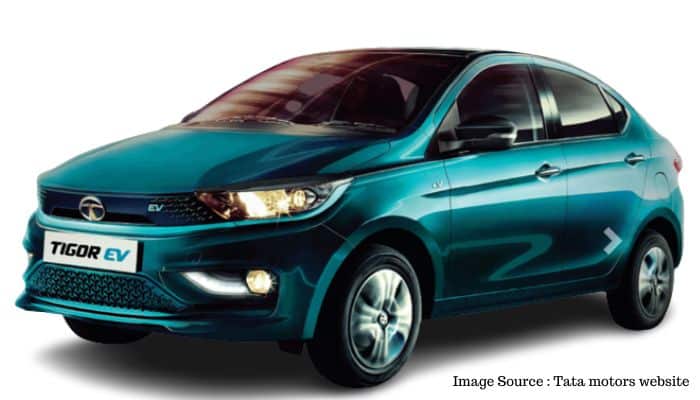 It is equipped with the same Ziptron EV technology as the Tata Nexon EV. The Tata Tigor EV is fuelled by a 26kWh liquid-cooled Li-ion battery pack with an IP67 rating and a permanent magnet synchronous electric motor that produces 74 horsepower and 170Nm of torque.
The electric hatchback boasts a 0-60kph time of 5.7 seconds and a charging period of 60 minutes from 0 to 80 percent. The EV's advertised range is 306 kilometres, according to the ARAI. Tata Tigor EV is priced at Rs.12.24 lakhs.
5. Jaguar I-Pace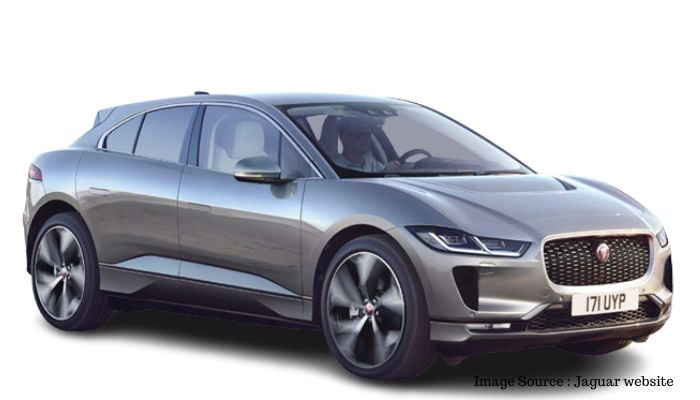 The battery in the I-Pace is 90 kWh, and it takes 13 hours for a full charge at an average pace. Even with a DC fast charger, it takes two hours, which should ideally be less. The SUV's battery aids in the production of 400 horsepower and 696 Nm of torque. It can accelerate from 0 to 100 kilometres per hour in 4.8 seconds.
The advantage of having a larger battery is that the advertised range is roughly 470 kilometres. With the 7.4kW AC wall-mounted charger, the Jaguar I-Pace can be charged at home. Thanks to the carmaker's partnership with the electric utility, customers can also use the 200 charging stations set up by Tata Power across 23 locations.
The Jaguar I-Pace price ranges from 1.08 to 1.12crores (Avg. ex-showroom).
6. Mercedes-Benz EQC
The Mercedes-Benz EQC is an electric SUV with a five-seat option. The EQC is propelled by dual electric motors that provide 408 horsepower and 760 pound-feet of torque and drive all four wheels. The all-electric SUV is powered by an 80kWh battery pack and boasts a range of over 450 km.
Yes, the battery pack supports fast charging, with a 50kWh fast charger allowing it to charge from 10% to 100% in 90 minutes. It can sprint from 0 to 100 kilometres per hour in 5.1 seconds before reaching a top speed of 180 kilometres per hour, which is electrically regulated. It is available for Rs.99.57 lakhs.
7. Audi e-tron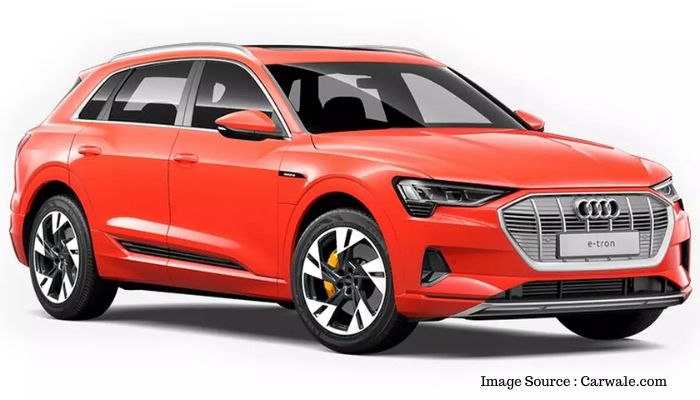 Audi e-tron in India has prices starting at Rs 99.99 lakh (ex-showroom). It comes in three variants: e-tron 50, e-tron 55, and e-tron 55 Sportback, and is available in two body styles: Standard (SUV) and Sportback (SUV-coupe).
The 50's base model, which has a 71.2kWh battery pack, produces 312PS and 540Nm. The 55, on the other hand, produces 360 horsepower and 561 Nm of torque (up to 408 horsepower and 664 Nm in Boost) while receiving charge from a 95-kilowatt-hour battery pack.
The 50 can sprint from 0 to 100 km/h in 6.8 seconds, while the 55 takes 5.7 seconds. The e-tron has a stated efficiency range of 379km for 50 and 484km for 55.
8. Mini Cooper SE
The Mini Cooper SE is a four-door hatchback. The Mini Cooper Se comes equipped with a 32.6 kWh lithium-ion battery pack capable of providing 181 Bhp and 270 Nm of peak torque. According to Mini, it goes from 0 to 100 kilometres per hour in 7.9 seconds. The top speed is capped at 150 kilometres per hour.
On a full charge, the claimed driving range is 270 kilometres. Not only that, but the Mini Cooper SE will be available with either an 11kW or 50kW charger, which will charge from 0 to 80 percent in around 2.5 hours and 35 minutes, respectively.
The 2022 Mini Cooper SE price is Rs.47.20 lakhs (ex-showroom).
Disclaimer: This article does not imply any rankings for the company's product and service quality. It is just a list of companies operating in the field. We do not claim responsibility for the Authenticity and accuracy of the data furnished on this website. The readers are requested to reach out to the respective companies directly. We are glad to correct any discrepancies in the furnished data is brought to our notice.