Amid mounting fuel costs, electric scooters are swiftly becoming a feasible alternative to petrol scooters. They are also highly economical in the long term. The Indian government also provides subsidies for electric scooters to encourage people to switch to a more environmentally-friendly form of transportation.
The electric mobility sector is gaining traction in India, thanks to government initiatives that encourage it. Automobile manufacturers have reacted positively by upping their indigenous manufacture and distribution of electric scooters. It's the ideal time to move from a conventional petrol scooter to an electric scooter. Below is a list of options available.
Ather 450X Electric Scooter
Another luxury electric scooter with a contemporary style and technology is the Ather 450X. It boasts a large 7-inch Display for navigation and music playback and can even accept or reject calls. Its top speed of 80 kilometres per hour moves with a reasonable range of 118 kilometres.
The scooter also has a centrally located mono-shock suspension system, reverse assistance, in-built automatic cut-off & overload protection, to name a few. The scooter, however, is not inexpensive, with the cost hovering around Rs.1.29 lakh.
TVS iQube Electric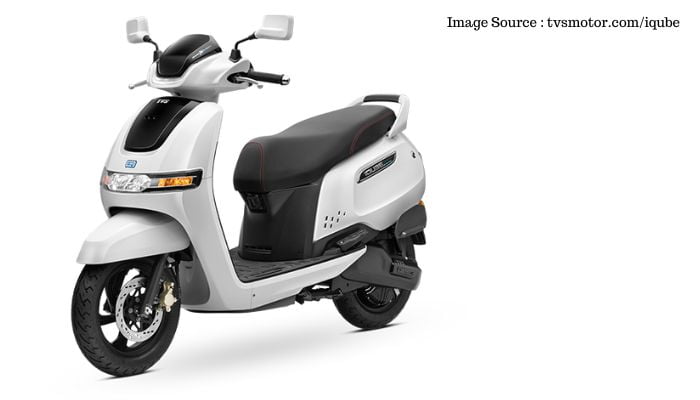 TVS, one of India's most well-known two-wheeler firms, has introduced the TVS iQube Electric. It can reach a top speed of 78boasts of a km/h and a range of 75 km. It has a dust and weather-resistant battery with a 3-year/50,000-kilometer warranty. Some of its features are a sizeable display and a backward and forward park asset feature, Led lamps, and a USB charging point. It is available at a starting price of Rs.90,000.
Ola S1 & Ola S1 Pro EV Bike
The Ola S1 and Ola S1 Pro from India's largest ride-sharing network have a claimed range of 121 and 181 kilometres on a single charge, respectively. According to Ola, the actual range of the S1 Pro scooter is 135 kilometres, which is again only possible under particular conditions.
The Ola S1 Pro has a maximum speed of 115 km/h, while the Ola S1 can clock a top speed of 90 km/h. The Ola S1 will be available for Rs.99,999, while the Ola S1 Pro will be dearer by Rs.1,29,999.
Hero Electric Photon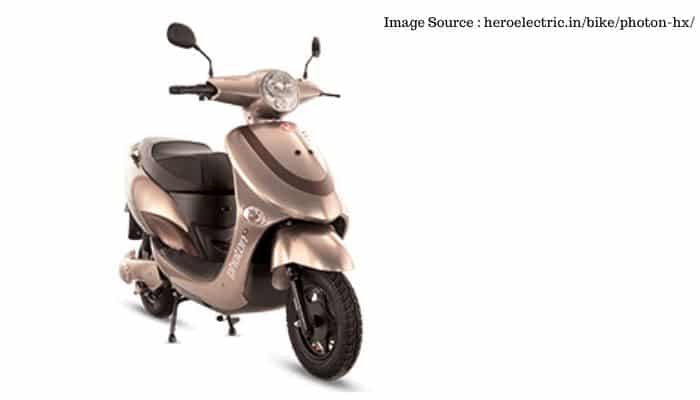 The Hero Electric Photon has a vintage style and an elegant hero aesthetic appeal. It has a range of 108 kilometres and can attain a top speed of 45 kilometres per hour. Equipped with a modest set of features like a telescopic suspension, alloy wheels, detachable battery, remote lock, and safety features like regenerative braking are included in this scooter. Not the most technologically advanced as some others, but it definitely works. The starting price is Rs.74,240.
Revolt RV 300 Electric Bike
The Revolt RV 300 comes with a range of 80 to 180 kilometres, depending on the mode of operation. Eco, Normal, and Sports are the driving modes available. The bike's top speed is limited to 25 km/h in eco mode, with a range of 180 kilometres, while the top speed in sports mode is 65 km/h with a range of 80 kilometres. The Normal mode, with a top speed of 45 km/h and a range of 110 kilometres, is the ideal riding alternative, in my opinion.
It has an adjustable mono-shock suspension and a combined braking system, among other comfort and safety features. The bike's replaceable battery is probably the most remarkable feature, as it allows you to charge it anywhere. Revolt is also constructing a network of Switch stations where you may exchange a depleted battery for a fully charged one.
Bajaj Chetak Electric Scooter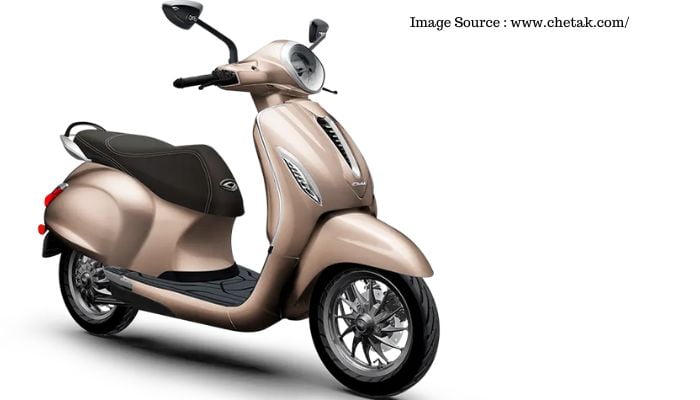 The legendary Bajaj Chetak has been brought back in an electric incarnation. The scooter's design is a stunning combination of its old lineage and contemporary modern aesthetics. In terms of specifications, it has a range of 90 kilometers and a battery life of 70,000 kilometers or seven years with a top speed of 78 km per kilometre.
It has a quick charging capability that allows 25% charging in less than an hour. The built is strong and water and dust resistant to IP67 standards. It's available for an eye-watering Rs. 141,400 ex-showroom price.
Bounce Infinity E1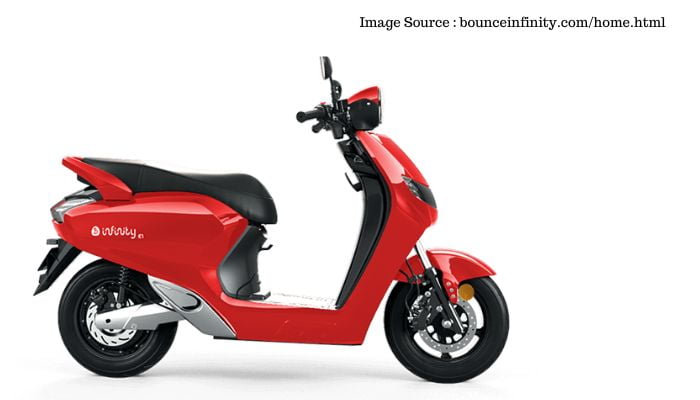 Bounce Infinity E1 A product developed by a start-up in Bangalore comes equipped with a 2kWh battery, a Brushless DC (BLDC) engine, and tubeless tyres. On a single charge, it claims to be capable of travelling 85 kilometres under standard conditions with a top speed of 65 kilometres per hour.
It comes with smartphone connectivity, an anti-theft alarm, and three modes drag, Eco, and power. The Infinity E1 is one of its kind that allows clients to purchase the bike with a 'battery as a service' option. Buyers can rent a battery for as little as Rs 35 per swap and a fixed monthly subscription. It costs Rs.68,999, with the 'battery as a service' option costing Rs. 45,000.
Detel EV Easy Plus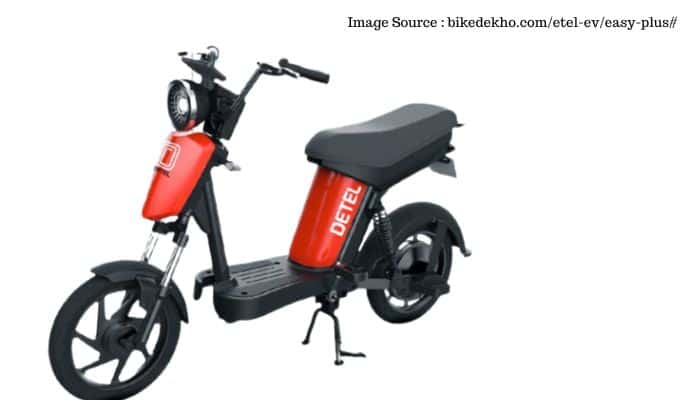 The Detel EV Easy Plus is ideal for those looking for a low-cost electric scooter or bike. This scooter has a range of 60 kilometres and a top speed of 25 kilometres per hour for only Rs. 44,990. It features an old-school moped design that is both striking and endearing.
The Detel EV Easy Plus isn't a long-distance commuter bike; instead, it is more for daily errands. It's an electric scooter in India for budget shoppers. Detel has released Easy Plus for Rs.39,999. It's a low-speed electric mobility vehicle meant for short city commutes.
Atumobile Atum Version 1.0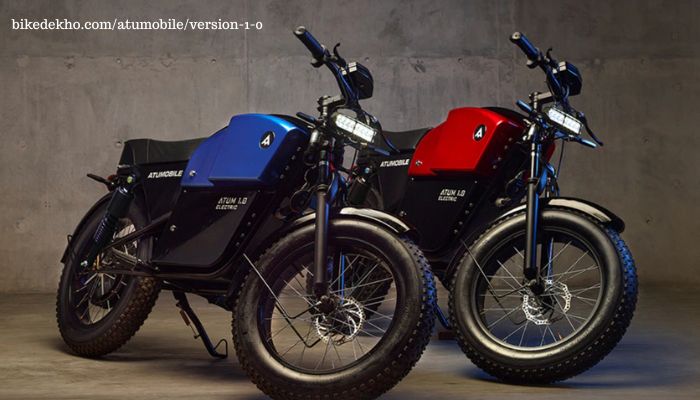 There is a lack of aesthetics in most two-wheelers in India that do not have a license or registration. Low-power e-bikes are similar to scooters, which are often not attractive and preferred by just a few people. Currently, Atumobile is focusing on capturing the attention of this group of riders with its e-bikes.
Atum 1.0 is primarily a short-distance vehicle. It comes with lithium-ion batteries, and its minimalistic designs are ideal for strength and speed. Atumobile comes with a 250 Watt hub motor which can be ridden legally without a license in India. A 48V motor powers the hub. The bike also has a 14-liter storage space and comes with a detachable battery that can be charged at home or at an outdoor charging station.
3-4 hours charge allows the e-bike to travel 100km. While the top speed of the e-bike is slightly higher than the vehicle's claimed speed, its top speed is still 25 kmph on paper. It's available at an attractive price point of Rs.54,999.