The electric – vehicle segment is gaining traction in India, thanks to government initiatives that encourage it. Vehicle manufacturers have responded quickly by raising their indigenous production and supply of electric automobiles. The government plans to ban petrol and diesel automobiles by 2030 due to these developments.
Compared to traditional petrol bikes, electric motorbikes have several benefits. E-bikes are renowned for their excellent efficiency, minimum maintenance, and zero emissions. Several prominent two-wheeler players have stepped in with their electric bikes based on the benefits they have to offer.
Reasons for rising Electric motorbike popularity in India
Cost of Electric Bikes in India
It will only cost you a few rupees to charge your motorcycle with electricity and travel 100 kilometres; it costs more than Rs.200 to travel that distance on a standard Internal Combustion Engine (ICE) motorcycle. To begin with, by eliminating the requirement for fuel, we drastically lower the cost of functioning. In addition, there are significantly fewer additional operating expenditures. Unlike a petrol-powered bike, an electric motor does not require routine engine maintenance. There's also no need to change oil, ignition, or clutch parts, with the only actual extra costs being tyres and brakes.
Power and torque are available instantly:
It's difficult to compete with electric motorcycles in terms of performance. Electric motors attain peak power and torque immediately from 0 RPM, but petrol engines take longer to build up to peak power and torque since they require the machine to be spinning at high RPMs. They also produce more consistent power and torque across a more comprehensive RPM range. That implies you may obtain a similar result to a petrol bike with a much smaller electric motorcycle, or you can get fantastic speeds with a larger electric superbike.
Low maintenance
There's no need to maintain a battery, clutch, or engine oil, and there are no valves to set, carburettor bodies to sync, or air filters to replace. Only a Change of tyres and brake pads is needed. However, as with any other electrical device, it takes specific expertise to resolve the issue if it malfunctions. Similarly, to repair an electric motorbike, one should have some programming skills. Even when problems arise, they can be annoying, but maintaining an electric bike is way more straightforward.
Comfortable to Ride
Electric motorcycles are more comfortable to ride than conventional fuel motorcycles since they don't get as hot or uncomfortable. There is no exhaust because there is no fuel engine. You won't have to think about burning your legs as you get on the bike. As a result, an electric bike is an excellent option for commuters.
Low Carbon Emissions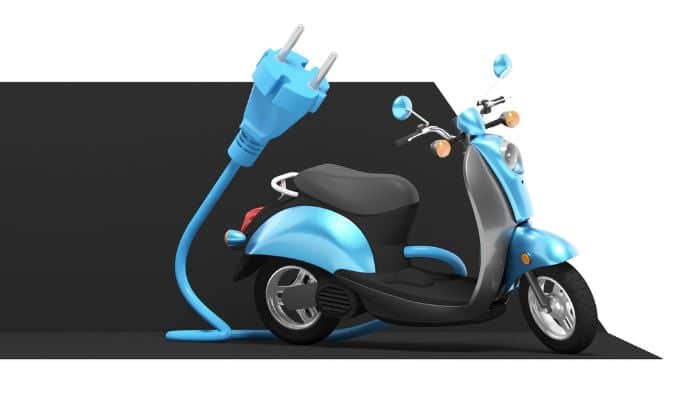 A battery-powered motorbike is also a remarkable way to reduce your contribution to carbon dioxide emissions in the climate if one commutes in an electric vehicle, whether a car or a motorcycle, toxic emissions are reduced.
Subsidy for EV by Indian Government
To encourage growth Government offers grants on scooters under the FAME-II scheme, which gives Rs.15 000 per kWh of battery capacity limited to 40% of the vehicle cost. Furthermore, the Central government offers a low GST rate of 5% on all EVs, and first-time individual buyers who take out a loan can get tax advantages of up to Rs.1.5 lakh under the Income Tax Act.
Environment Friendly
Electric vehicles are more ecologically responsible than conventional fuel vehicles, but the gains extend beyond our carbon output! The absence of exhaust fumes and odour offers a more pleasant ride. The key to creating a viable e-mobility ecosystem in India is to make electric vehicles as economical, efficient, and easy to manage as traditional vehicles.
Challenges faced by Electric Vehicles in India
However, there are inevitable roadblocks that the government should navigate through and establish a robust system to overcome.
Consumers' charging and range concerns will be diminished with governmental investment in public charging infrastructure, as will social approval of the widespread adoption of electric vehicles. So government intervention is required at each step to promote awareness and improve infrastructure. We'll be able to see public support for mainstream Electric bike adoption if we introduce products with longer ranges, establish the necessary charging network, and stimulate climate change awareness. Discussed below are constraints that impact the various aspects of the Total Cost of Ownership.
Poor Charging Infrastructure:
The Indian EV sector needs to develop more reliable motorbikes in terms of range, safety, and price to give consumers confidence. On the other hand, Original Equipment Manufacturers do not see building charging infrastructure as core strength or purpose.
The reason is that the charging infrastructure involves more than just installing hardware components; there is more to this than meets the eye; it includes manufacturing activities, operations, and technology platform development. Mobility services, power management, and property ownership are just a few available options.
Expensive
Financing for electric bikes should be made more affordable. These bikes are pretty costly as compared to conventional fuel bikes. The government must provide a low-cost finance scheme for electric bikes all across the country. Though several incentives are already in place, a minimal finance interest rate can help reduce the overall cost of ownership of these motorbikes and help achieve the tipping points sooner than imagined.
Range anxiety
Since the range is always a worry, almost all electric riders utilise their bikes for commuting a predetermined, set distance. The battery swapping model has been introduced to address this concern of range anxiety. Battery packs are generally detached from the vehicle and owned by battery suppliers in the battery switching concept. As a result, electric bike users only cough up when replacing a depleted battery with a fully charged one. Operators must, however, standardize batteries and function in a closed-loop environment for battery replacement to be most effective. Compared to motorbikes bought with batteries, this alternative is still a little pricy, but it should become more affordable with time, improved infrastructure, and guidelines.
Conclusion
With the above-discussed factors in mind, Electric bikes can be an option for people who need to travel short distances and have access to charging points either at home or outside.
But considering the substantial upfront cost involved, it may still be beyond the reach of many, but the savings on fuel could still be the most significant deciding factor for some.
In many ways, 2022 may actually give us a glimpse of the future ahead.
Disclaimer: This article does not imply any rankings for the company's product and service quality. It is just a list of companies operating in the field. We do not claim responsibility for the Authenticity and accuracy of the data furnished on this website. The readers are requested to reach out to the respective companies directly. We are glad to correct any discrepancies in the furnished data is brought to our notice.